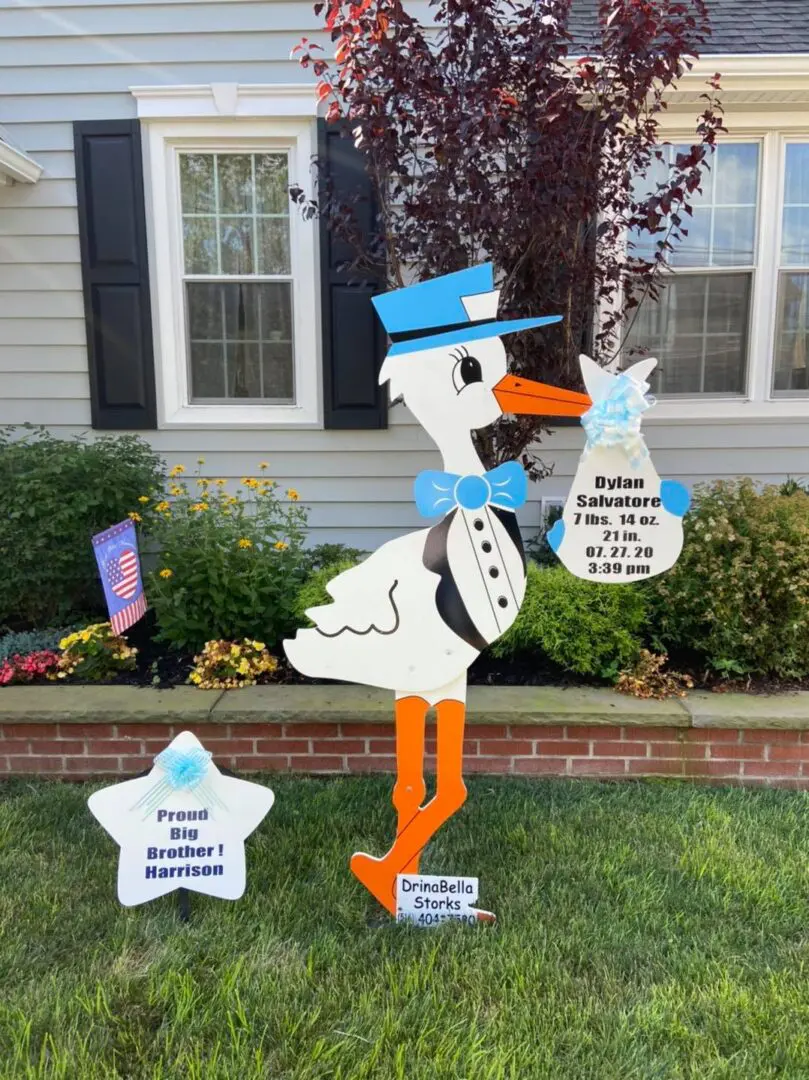 DrinaBella Storks and Such is a unique rental provider of stork signs, displays, gift certificates, and more in many areas of Long Island. Our specialized solutions reflect our innovative approach and the joy of making your special events more colorful.
Please note that our displays do not include delivery, set up, or pick up. Considering the limited displays, reserve yours at the earliest for any special occasion you are looking forward to.
This includes one keepsake bundle with name, date, weight, height, and time of birth. Your choice of the color of the letters: black, pink, or blue.
*Add a special personalized message to the back of the bundle at an added cost.
*Add decorative accents to your bundle for an extra cost.
Add a customized stuffed animal to any order to always have as a reminder of this special occasion for an aditional cost.
This includes one keepsake bundle per sign with name, date, weight, height, and time of birth. Please call us for more information about signs for triplets, quads, etc.

Birthdays and Special Events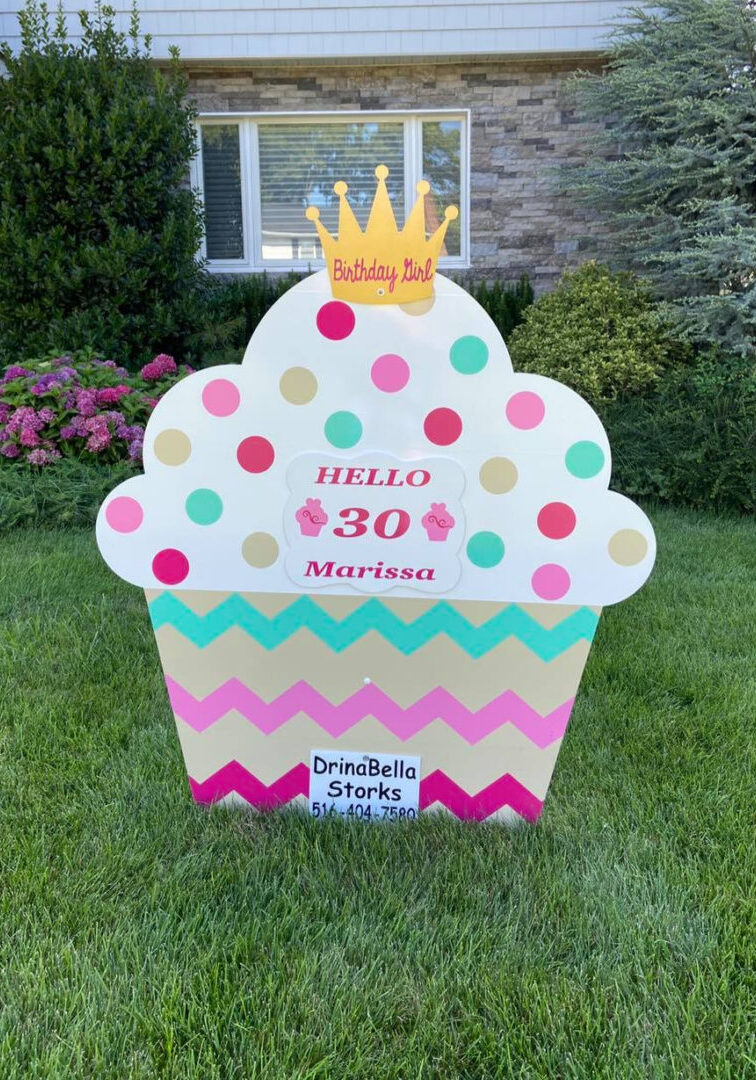 Announcements for
All Occasions
We also rent birthday signs, graduation signs, and anniversary signs for $100 for three days. They come with a keepsake. Delivery is not included. Special keepsakes such as stuffed animals can be purchased separately. With an extra cost, we add personalized messages on request.
We are not responsible for any damage, under any circumstances, to the keepsake signs once they are delivered. Signs are not to be moved once they are set up.
Our rental services spread cheer and joy across the following areas of New York: